IN-DEMAND CAREER SECTORS: Construction
The Construction sector comprises employers primarily engaged in the construction of buildings or engineering projects (e.g., highways and utility systems). Establishments primarily engaged in the preparation of sites for new construction and establishments primarily engaged in subdividing land for sale as building sites also are included in this sector.
For more information on a local organization leading in this sector, visit: http://www.buildohio.org/.
Resources
Working as an apprentice helped journeymen electrician Will find his path to success.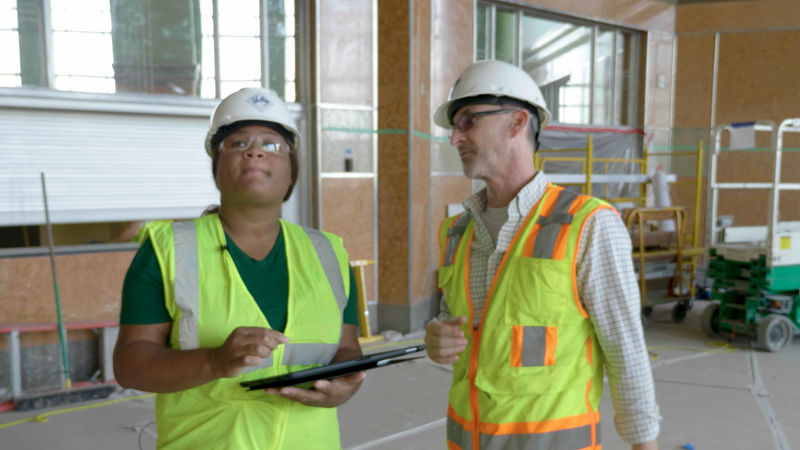 A high school Valedictorian found her career pathway through a high school program.
Step into the world of a lab technician at a leading climate technology company and see how his day-to-day work with compressors impacts the lives of families all around the world.
Working in the construction industry, Cynthia has built a satisfying career and a lasting legacy.
Meet Denise, or "Seven" as her friends call her, a welder, artist and instructor who forged her own path as a woman in the trades.
Listen as plumbing and pipefitting instructors share with students about the academic requirements and career benefits of a commercial plumber and pipefitter.
Learn from a construction manager at a major construction firm about how drawings are made and how quality control is performed.
Construction managers describe their jobs and explain some misconceptions about the construction industry.Women in the field discuss how more and more women are entering the ranks.