IN-DEMAND CAREER SECTORS: Health Care
The Health Care sector comprises employers providing health care and social assistance for individuals. Industries in this sector are arranged on a continuum starting with those establishments providing medical care exclusively, continuing with those providing health care and social assistance and finishing with those providing only social assistance.
For more information on a local organization leading in this sector, visit: http://www.competitiveworkforce.com/healthcare/.
Resources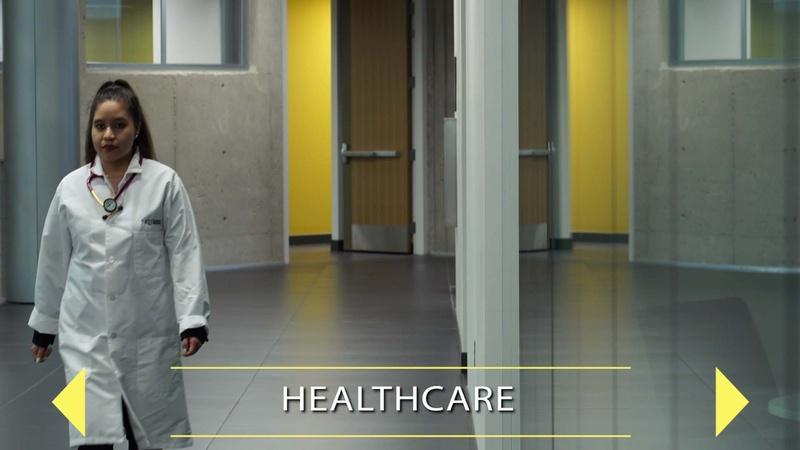 Stacking credentials helped Nancy Giron-Sanchez obtain a job as a registered nurse.
We all breathe, but when we can't, we end up needing the help of a Respiratory Care Therapist.
Visit a real dental assistance school and speak with career-focused dental instructors about the job demands and career goals for professional dentistry, with and without a degree.
Experience the daily work of a medical technologist who truly loves her job and why this fast-paced career is so important to the proper care and treatment of patients.
Meet a cardiac sonographer at the Cleveland Clinic who uses an ultrasound machine and probe to obtain amazing images of the heart, so doctors can diagnose problems.
Phlebotomists are trained to make an incision in a vein with a needle to draw blood from a patient for diagnostic and other medical purposes.
In this video, students learn about the different careers in the medical field.