IN-DEMAND CAREER SECTORS: Transportation, Distribution & Logistics
The Transportation, Distribution & Logistics (TDL) sector includes industries providing transportation of passengers and cargo, warehousing and storage for goods, scenic and sightseeing transportation, and support activities related to modes of transportation.
For more information on a local organization leading in this sector, visit: https://www.jobsohio.com/industries/logistics-distribution/.
Resources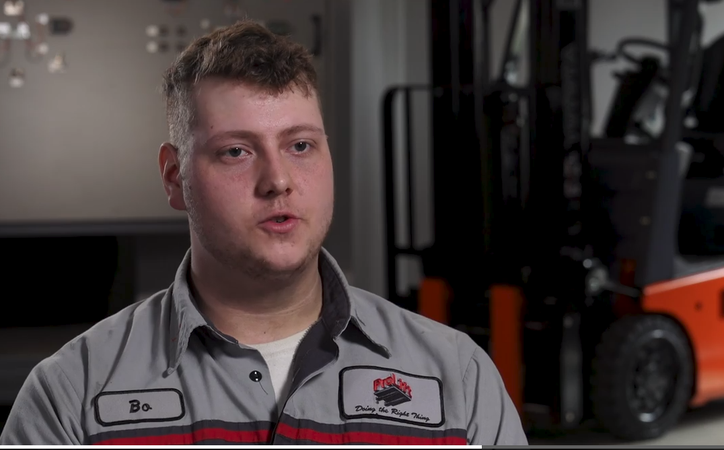 A high school program prepares a student for career success immediately upon graduation.
In-demand careers don't require you to stay on dry land. The Ohio River and other waterways are home to many opportunities.
Explore commercial truck driving from a leader of a commercial truck driving school.
Meet a warehouse manager who explains how he uses supply chain computer technology to monitor inbound and outbound products in his rewarding job.
This Ohio-based contract manufacturer has four offices in China. The company's founder has a bicultural background and fluency in three languages.
Learn about a career in logistics from a warehouse scheduler who shares how he gets to use his communication skills and education in technology and management.
Hear from a transportation supervisor of a company that relies heavily on vehicle use in its day-to-day operations.